SELECTED PORTFOLIO COMPANIES
PORTFOLIO COMPANIES Exits
Select VB Investment Exits
2009
2009
2005
2004
2003
2001
The coflex® Interlaminar Stabilization® device is a minimally invasive posterior lumbar motion preservation solution that addresses leg and back pain and has proven long-term outcomes for durable pain relief and stability.
SBi redefined an industry with focused sales and product specialization established through organic development & acquisitions, establishing market leading positions in 10 sub-niches of the small bone & joint market. SBi was created, financed and built during one of the most difficult periods in venture & debt financing, culminating in becoming among the largest privately-held small bone & joint focused companies. We are proud of the ongoing success Stryker Corp. has achieved with SBi.
Knee Creations, LLC created a new, outpatient arthroscopic procedural solution for patients experiencing bone marrow lesions, as a result of microfractures in their subchondral bone. Subchrondroplasty addresses a significant unmet need for potentially hundreds of thousands of patients where conservative care treatment algorithms aren't effective and who are not ready for a total joint replacement. We are proud that Subchrondroplasty has become an important growth driver for Zimmer Biomet.
Soteira, a vertebroplasty technology spun-out from Cortek, Inc. was acquired by Globus Medical, Inc.
K2M Holdings, Inc. is a leader in the complex spine market. While developing a broad product portfolio, K2M has created differentiation through its complex and minimally invasive spine focus. We are proud to have been early investors in K2M when it was a start-up, participating in the success of the business until its recapitalization in concert with Welsh, Carson.
Welsh, Carson, Anderson & Stowe
Being a financial co-founder and Board member of the predecessor businesses of Ascent Healthcare, Anthony Viscogliosi recognized early the need for cost-containment business models that allow healthcare providers to also deliver superior outcomes. A leader in reprocessing single-use & disposable devices, our funds invested in Ascent in 2000 and it was acquired by Stryker in 2009 for $525 million. We are proud Ascent has continued it's market leadership as Stryker Sustainability Solutions.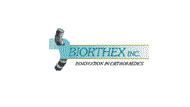 Biorthex, Inc. was a publicly-held spine and porous titanium nitinol (a unique metal medical technology platform) Canadian company, with various assets acquired by various strategic acquirers. Porous TiNi is a unique intermetallic molecule with excellent biological and biomechanical compatibility. While Biorthex experienced its share of operational and financial challenges, we appreciated the many pivots the Company and its team were able to achieve during a challenging R&D development process.
Cortek was a privately-held allograft-focused spine company that developed proprietary cortico-cancellous allograft products based on 'dovetail' carpentry principles. The assets of the business were acquired by Alphatec Spine, Inc.
SpineNext, a Bordeaux, France based spine company was acquired by Abbott in 2004 for $80 million due to its market leading European presence and unique leadership position in the interspinous implant market. We are proud that the SpineNext products remain important to the product portfolio of Zimmer Biomet (which subsequently acquired the Abbott Spine business).
Spine Solutions was a portfolio company of ours formed through the acquisition of the ProDisc total disc replacement portfolio from B. Braun Melsungen AG and Aesculap AG & CO. KG, a global leader in surgical implants and instruments. SSI was acquired by Synthes in 2003. Synthes was subsequently acquired by J&J. ProDisc lumbar and cervical products achieved sustaining market leadership for many years. We are proud of the life-changing effect ProDisc has had on tens of thousands of patients.
Hospitec, a Canadian medical waste disposal company, was an early pioneer in OSHA-approved safety standards for medical waste disposal. An investor group acquired our position in Hospitec in 2000.
2010
2012
2013
2014
2019